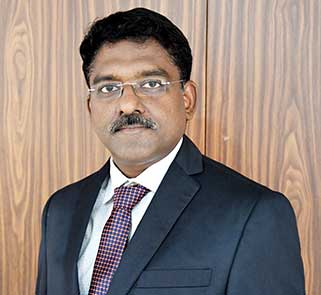 Dr.R.Sivaraman
Controller of Examinations
A person known for his dedication and integrity.
Dr.R.Sivaraman received his Bachelor of Engineering in Electrical and Electronics Engineering from Annamalai University, Master of Engineering in Computer Science and Engineering from Annamalai University and Ph.D in the Faculty of Information and Communication Engineering from Anna University.
With over 20 years of Academic & Industry experience, he has proficient expertise in the domain of academic administration. He has served at Anna University in various capacities as Assistant Registrar, Deputy Registrar-Administration, Deputy Director, Special Officer and also as Project Officer – Campus Development.
He has over 19 Research publications to his credit and is the member in many professional societies such as IEEE, IAENG, ACEEE, ISTE and ACM. His Research interests include Internet Security, Big Data reliability and performance analysis.
Contact:
Dr.R.Sivaraman
Controller of Examinations
Vel Tech Rangarajan Dr.Sagunthala R&D Institute of Science and Technology
No.42, Avadi-Vel Tech Road,
Avadi, Chennai-600 062,
Tamil Nadu, India.
Phone: 73388 03049
Email: coe@veltech.edu.in