The five year integrated programmes are designed by incorporating the latest developments in the field of Law and are at par with the standards of legal education, imparted at the best international Universities.
B.A., LL.B. (Hons) B.Com., LL.B. (Hons) programmes are approved by the Bar Council of India.
The School of Law believes in imparting knowledge oriented learning with practical training that will give students the cutting edge in the competitive world.
The School of Law is established with an objective of developing a new generation of legal professionals through comprehensive and contemporary body of knowledge integrating law with other social sciences. School of Law is committed to shape a new cadre of legal professionals to reach out the society as eminent & highly talented professionals for eradicating the violations & safeguarding human rights.
Vision
Law Schools are the key to achieve the goal of becoming a legal professional. Vel Tech School of Law facilitates its students to explore their intellectual potential and encourages their professional development through a fine blend of career oriented courses and compulsory internships & aims to impart quality legal education. Vel Tech School of Law, in the upcoming years looks forward "To be a Centre of excellence for education and research in the field of Law to meet theUniversal law challenges."
Mission
To provide an intellectually enhancing, and innovation–based learning interaction platform for students as well as faculties.
To create and maintain a lively research environment to promote effective research and concerted work with local, regional, and international communities.
To inculcate a sense of responsibility towards the nation and work towards being a part of the system establishing a better nation.
To develop among the students, a practical ability to reach utmost ethical, socio-legal and managerial competence in the society.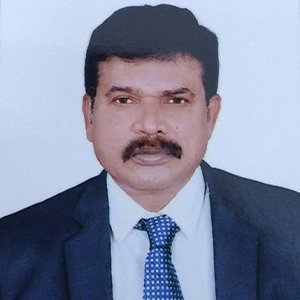 Prof. (Dr.) B. Venugopal
Dean - School Of Law
Legal Education is not just mastering of the subjects or the varied provisions of the law. It is the overall development of an individual into a legal profession. In School of Law, Law is structured in such a way that it would give a clear understanding of the meticulous and rigorous structure of the Indian Legal System and International Legal Traditions. We care for every student and at School of Law, we don't teach in conventional way but make the student learn. Marching along the intendment of the Bar Council of India, the UGC and Academic Regulations of Vel Tech governing legal studies, the Institute will inculcate research and investigative focus in legal minds to enter any type of challenging avocations.
Legal Learning has become one of the most exciting avocations of the present generation. Legal Education having its broad concept includes practicing law in the Law Courts, law teaching, law research and administration in different branches of our Constitutional system. The significance of legal empowerment through legal education can not be over-emphasized in a democratic community. It has become the necessary duty of every citizen to know the Law as ignorance of Law can not be excused at all. With this object in mind the School of Law, Vel Tech University in accordance with the mandate of Bar Council of India norms has adopted a proliferating culture of Moot Courts and made legal education more practicable and behavioral than simply learning the letter of Law. We at Veltech School of Law inculcate the students with operative legal rules which stimulate their skills and competence required for their future career.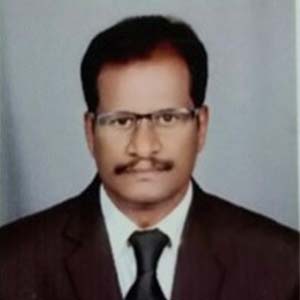 Prof. (Dr.) B. Someswararao
Head of Department - School Of Law
Undergraduate Course

B.A., LL.B. (Hons)
B.Com., LL.B. (Hons)
(5 years Integrated Programme)
Research Studies
We believe in bringing out the best outstanding abilities of our students at VTSOL by enhancing their ability and mastering them in areas that are much required for their professional and personal development to prepare them to achieve their best once they are in & when they step out of the campus. Competitive mentally and thorough focus on achievements with at most patience, practice and training is our method of attaining success.
Pursue higher education, research, and development in Legal and allied domains.
Upon completion of the law programme, students will equip skills and knowledge enabling them to clear any competitive exams in the legal province.
Upon completion of the legal education students shall possess strong legal knowledge and skills to participate as respected members of legal profession.
Upon completion of the legal education course, students shall embrace cultural difference, civic and community actions.
Critical Thinking Explore and explain the substantial and procedural Laws in which they are made/drafted and how students think and understand the legislative set up.
Effective Communication : Ability to learn the art of communicating and demonstrating their oral advocacy skills, projecting the facts in a way suitable to the client and power to convince on legal reasoning forms the essence of communication in courts of Law.
Social Interaction : Interpret and Analysis the legal and social problems and work towards finding solutions to the problems by application of Law and regulations
Effective citizenship : Inculcate values of Rights and Duties and transfer these value to real life through legal and judicial process for promoting community welfare.
Ethics Apply ethical principles and commit to legal professional ethics, responsibilities and norm of the established legal practices.
Environment and sustainability : understand the impact of the Profession , legal solutions in societal and environmental contexts and demonstrate the knowledge and need for sustainable development.
Life Long learning : Recognise the need for and have the preparation and ability to engage in independent and life long learning in the broader context of legal change.
Legal Knowledge: Acquire & apply legal knowledge to the complex Socio-legal problems.
The Lawyer and Society: Apply reasoning informed by the contextual knowledge and understanding of the social, political and economic context in which the basic concepts, values, principles and rules of the Legal System are competing.
Professional Practice: Prepare to work as legal practitioners in courts, industries, and organizations.
Professional Skills & Ethics: Possess professional skills required for legal practice such as argument, pleading, drafting, conveyancing etc and also apply principles of professional ethics in legal profession.
Legal Research & Legal Reasoning: Develop Socio-legal research skills & legal reasoning and apply it during programme & in Legal practice.
Self-reflection: Recognize the need for, and have the preparation and ability to engage in independent and continuous learning in the broadest context of changing legal contexts, and develop an attitude of self-reflection while learning.
Self-employability & Leadership Skills: Provide a platform of self-employability by developing professional skills in legal industry and develop leadership qualities amongst students.
Individual and Team work: Function effectively as an individual, and as a member or leader in diverse teams, and in multidisciplinary settings.
Communication: Communicate effectively on complex engineering activities with the engineering community and with society at large, such as, being able to comprehend and write effective reports and design documentation, make effective presentations, and give and receive clear instructions.
Lifelong Learning: Make awareness about Constitutional legislative & societal transformation in society & to develop clinical abilities.
Demonstrate a sufficient understanding of substantive and procedural law to enter the legal profession or other professions where legal knowledge is advantageous.
Gather and interpret relevant facts and conduct legal research.
Associate and apply the learning from the Commerce and Social Science courses related to Law.
Understand national and international laws, and to relate and solve the client's problem.
Use skills in specific areas (e.g. Criminal, industrial-organizational, clinical, counselling, social, community).
Analyse social problems and understanding social dynamics.
School of Law Vel Tech Moot Court Society has been formed in 2019. As per the regulations of the Society, the Chief Trainer & Coordinator of the Society will be the members of the teaching faculty at the department. The Moot Court Society organizes the professional training schedule for the mooters at SOLVT moot team. Systematic and disciplined training for the development of the skills of the team members are part of the schedule.
COORDINATORS FOR MOOT COURT & PRACTICES
M. Surender, Assistant Professor of Law
Deepika. S, Assistant Professor of Law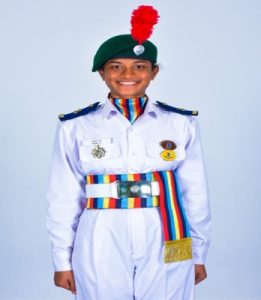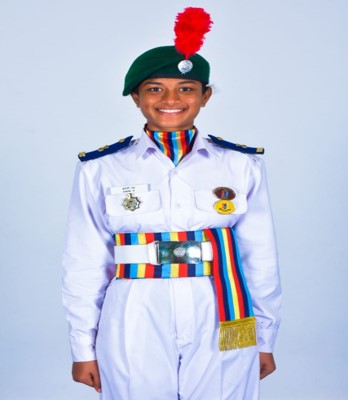 Harini Seeralan
School of Law, B.A.LLB[Hons]
I WANT TO JOIN INDIAN ARMY AS AN OFFICER!
After undergoing tough training and many selections for several months, I reached Delhi after being selected for ALL INDIA RAJPATH to march on January 26, 2022, which was the proudest incident of my life. The moment I did "Dhaine Dekh" for our Honourable President of India and Pradhan Mantri Shri Narendra Modi was mesmerizingly proud. I was a part of the Prime Minister Rally and Flag area. I felt blessed being there. I took pictures with Honourable Prime Minister along with Defence Minister and DG NCC. I had a chance to meet top officials including chief of all three Defence Forces. I interacted with respected Governor and Chief Minister of Tamil Nadu.
I am thankful to everybody who stood by me to achieve my dream, especially my parents, Associate NCC Officer [ANO], my seniors, and my batchmates who helped me represent Tamil Nadu, Puducherry and Andaman and Nicobar Directorate on the marching field. I feel immense pleasure in thanking the higher officials of my institution and special thanks to the Dean of School of Law and all my faculty members who gave me this opportunity to prove myself and achieve my dream. I am certain that I have chosen the best learning platform, Veltech University. Apart all the support, my hard work paved way for my success.
Poiyamozhi. S
School of Law, B.A.LLB[Hons]
A JOURNEY through my NCC days
My aim is to become an IPS OFFICER . I was a part of scouts at school and being the troop leader I got inspired to join in uniformed services and also I am proud of being the holder of RAJYA PURASKAR which is the highest award given to the student in the State level . The next is NCC through which I found my hidden skills, that motivates me to become an IPS officer. My first camp was at INDIAN NAVAL ACADEMY, EZHIMALA , the place where all Naval NCC Cadets dream to visit. After undergoing swimming test and selection in unit level , I became the only SD cadet who got selected from 1TN NAVAL UNIT . I experienced a lot there and was able to learn how to be responsible and even in those pandemic days I got a chance to meet NAVAL officers & other State DTE Cadets.
It is my immense pleasure to thank my NCC sir S/lt. Dr. Gunasekar. T who selected me to join in NCC and I thank our Dean School of Law & faculty members who encouraged and supported me in all ways. My special thanks to my parents who stood by my side. This wouldn't have become a turning point in my life without Vel Tech University.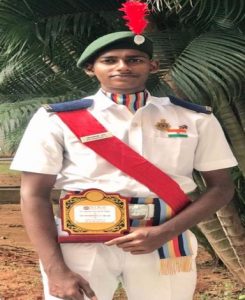 CDJ Law Journal is the No. 1 Internet based Law Reporter in India which provides to its subscribers the Current & Old Judgments of Supreme Court of India, All Indian High Courts, Various Tribunals, Privy Council & Foreign Courts. Started in the year 2000, with the business objective of catering to the needs of Legal Professionals in India, CDJ continue to find new challenges, adding new dimensions to the scope of the service offered. The company has spread its umbrella to host a wide range of clients, primarily the legal professionals and enterprises by reporting the Judgments first in India.
"CDJ" offers the complete set of Full Text Judgments with Head Notes and Comparative Citations throughout the year. The One & Only Lightening Speed web based Law Reporter in India; reporting all the current reportable judgments of the Supreme Court of India, All Indian High Courts, Various Tribunals, Privy Council & Foreign Courts. The Journal covers Arbitration, Civil, Criminal, Constitution, Tax, Labour, Service, Motor Vehicle, Patent & Trade Mark, Company & Corporate, Divorce & Matrimonial, Cyber Law and Consumer Cases. CDJ reporting Judgments from all the branches in Law Exhaustively.
Judgment Database available in Supreme Court of India,All Indian High Courts and Its benches,,Tribunals,National Consumer Disputes Redressal Commission (NCDRC) and All State Commissions, Debt Recovery Appellate Tribunal (All benches),Intellectual Property Appellate Board, Appellate Tribunal for Electricity (Appellate Jurisdiction), Telecom Disputes Settlement & Appellate Tribunal, New Delhi, Central Administrative Tribunal, Principal Bench, New Delhi and All benches, Customs, Excise & Service Tax Appellate Tribunal, Principal Bench, New Delhi and all benches SEBI (Securities & Exchange Board of India) / Securities Appellate Tribunal Armed Forces Tribunal, Principal Bench, New Delhi and all benches Authority For Advance Rulings (Income Tax) New Delhi Cyber Appellate Tribunal, New Delhi National Green Tribunal, Principal Bench, New Delhi Income Tax Appellate Tribunals, all benches Competetion commission of India Competition Appellate Tribunal Central Information Commission
DELNET has been actively engaged with the compilation of various Union Catalogues of the resources available in member-libraries.It has already created the Union Catalogue of Books, Union List of Current Periodicals, Union Catalogue of Periodicals,CD-ROM Database, Database of Indian Specialists, Database of Periodical Articles, Union List of Video Recordings, Urdu Manuscripts' Database, Database of Theses and Dissertations, sample databases of language publications using GIST technology and several other databases. The data is being updated in these databases and is growing rapidly. All the DELNET databases have been resident on DELSIS, an in-house software developed on BASIS Plus, an RDBMS, the product of Information Dimensions Inc. of USA which has been provided to DELNET courtesy National Informatics Centre, New Delhi.
Services
Resource Discovery through DELNET Databases
Inter Library Loan and Document Delivery Services
References Services
Professional Training
Software support
ProQuest is committed to empowering researchers and librarians around the world. Its innovative information content and technologies increase the productivity of students, scholars, professionals and the libraries that serve them. Through partnerships with content holders, ProQuest preserves rich, vast and varied information – whether historical archives or today's scientific breakthroughs – and packages it with digital technologies that enhance its discovery, sharing and management. For academic, corporate, government, school and public libraries, as well as professional researchers, ProQuest provides services that enable strategic acquisition, management and discovery of information collections. This platform .Law, Economics, Political Science, Business/Management and History e-books also available.
| | | |
| --- | --- | --- |
| NAME | QUALIFICATION | DESIGNATION |
| Dr. B. VENUGOPAL | M.A., M.L., Ph.D., PDF | DEAN – SoL & PROFESSOR |
| Dr. B. SOMESWARA RAO | M.A.,LL.M.,Ph.D.,APSET | PROFESSOR & HEAD |
| Dr. BARATHIRAJA. K | M.A., M.Phil., Ph.D. | ASSOCIATE PROFESSOR |
| Dr. JAYAKUMAR. A | M.A., Ph.D. | ASSOCIATE PROFESSOR |
| Dr. S. T.NAIDU | M.B.A., Ph.D (Mangt.), M.A., LL.M., Ph.D. (Law) | ASSOCIATE PROFESSOR |
| Dr. Y. EBENEZER | M.A., M.Phil., Ph.D. | ASSISTANT PROFESSOR |
| Dr. RAMESH MANICKAM | M.A., M.Phil., Ph.D. | ASSISTANT PROFESSOR |
| Dr. ILLAKIYA. K | M.A., Ph.D. | ASSISTANT PROFESSOR |
| Dr. SATYANARAYANA PAMARTHI | L.L.B., L.L.M., Ph.D. | ASSISTANT PROFESSOR |
| Dr. R. P. MONIKA | M.A., M.Phil., Ph.D. | ASSISTANT PROFESSOR |
| Dr. RANJITHKUMAR. A | M.A., Ph.D. | ASSISTANT PROFESSOR |
| DHANASEKAR. M | B.Sc., M.A. | ASSISTANT PROFESSOR |
| MANOJ KUMAR. G | B.B.M., L.L.B., L.L.M. | ASSISTANT PROFESSOR |
| MONIGA. S | B.Com., B.L., L.L.M. | ASSISTANT PROFESSOR |
| KALPANA. S | B.L., M.L. | ASSISTANT PROFESSOR |
| ROSELIN. V.N | B.A., B.L., L.L.M. | ASSISTANT PROFESSOR |
| LILLY VICTORIA. A | B.Sc., B.L., L.L.M. | ASSISTANT PROFESSOR |
| HARI HARA SUDHAN. K | B.A., B.L., L.L.M. | ASSISTANT PROFESSOR |
| ASHOK KUMAR. R | B.Sc., L.L.B., L.L.M. | ASSISTANT PROFESSOR |
| VARGHESE. R | L.L.B., L.L.M. | ASSISTANT PROFESSOR |
| SURENDAR. M | B.E., L.L.B., L.L.M. | ASSISTANT PROFESSOR |
| DEEPIKA. S | B.A., B.L., L.L.M. | ASSISTANT PROFESSOR |
| VARRSHA. R.K | B.A., L.L.B., L.L.M. | ASSISTANT PROFESSOR |
| KRISHNA CHARAN. J | L.L.B., L.L.M. | ASSISTANT PROFESSOR |
| VAGEESWARI. R | B.A., B.L., L.L.M. | ASSISTANT PROFESSOR |
| ARCHANA. R | B.B.A., L.L.B., L.L.M. | ASSISTANT PROFESSOR |
| MALARVIZHI. N | M.B.A., L.L.M. | ASSISTANT PROFESSOR |
| DEEPIKA PAIRA | B.a., L.L.B, L.L.M. | ASSISTANT PROFESSOR |
| SRIDEVI. M | B.A., B.L., L.L.M. | ASSISTANT PROFESSOR |
| DHIVYAPRIYA. M | B.A., L.L.B., L.L.M. | ASSISTANT PROFESSOR |
| SAATWIKA. K | B.B.A., L.L.B., L.L.M. | ASSISTANT PROFESSOR |
| VISWANA. A | B.A., L.L.B., L.L.M. | ASSISTANT PROFESSOR |
| ANJANA. R | B.Com., L.L.B., L.L.M. | ASSISTANT PROFESSOR |
| PRAKRITI. M | B.B.A., L.L.B., L.L.M. | ASSISTANT PROFESSOR |
| ASWINI. S | B.A., B.L., L.L.M. | ASSISTANT PROFESSOR |
| KALPANA MANI | B.A., LL.B., LL.M. | ASSISTANT PROFESSOR |
| P. SUDHA | B.B.A., LL.B., LL.M. | ASSISTANT PROFESSOR |
| S. SHARMILA | B.A., B.L., LL.M. | ASSISTANT PROFESSOR |
| S.SILVIYA LINCY | B.B.A., B.L., LL.M. | ASSISTANT PROFESSOR |
| S.RENUKA | B.A., LL.B., LL.M. | ASSISTANT PROFESSOR |
| JANI REJIKUMAR | B.A., LL.B., LL.M. | ASSISTANT PROFESSOR |
| SRUTHI KANNAN | B.A., LL.B., LL.M. | ASSISTANT PROFESSOR |
| POOJA | B.B.A., LL.B., LL.M. | ASSISTANT PROFESSOR |
| VISHNU M. |  B.A., LL.B., LL.M. | ASSISTANT PROFESSOR |
| S. RAGUPATHI |   B.A., B.L., LL.M. | ASSISTANT PROFESSOR |
| JIYAUDDIN |  B.A., LL.B., LL.M. | ASSISTANT PROFESSOR |
| SUNITA BANERJEE |  B.A., LL.B., LL.M. | ASSISTANT PROFESSOR |
| G.Kothandaraman |  B.Com. ,M.A, M.L | ASSISTANT PROFESSOR |