MEDIA TECHNOLOGY & COMMUNICATION
PURSUE YOUR CREATIVE PASSION
School of Media Technology & Communication was established in the year 2016.The department offers B.Sc Visual Communication and B.Sc Multimedia. The programmes are designed to prepare students for media industry, and train them to critically analyse the ways in which the media reflects, represents and influences society.
B.Sc. Visual Communication
The Visual Communication Programme helps the students to develop their creative skills in Designing, Photography, Advertising, Editing, Television Production, Script Writing, Film Making, Web Designing, etc. Besides teaching the fundamentals, students are trained with the necessary technical skills to face the media industry confidently. The Course provides suitable Academic ambience along with professional teachers.
B.Sc. Multimedia
The Multimedia Programme offers creative expertise in various aspects of Animation, Digital Design, Gaming and Visual Effects. The Programme groom the students thoroughly to become confident Animators, Game Designers, and VFX Artists to function in the media industry. Professional coaching with intensive lab training helps the students to work in different media platforms like 2D/3D Animation Films, Augmetned Reality, Virtural Reality, UI/UX Design and Artificial Intelligence.
Our media graduants are industry- ready communication professionals who can undertake roles such as:
| | |
| --- | --- |
| Visual Communication | Multimedia |
| Graphic Designer | 2D/3D Character Animator |
| Media Planner | Storyboard Artist |
| Script Writer | Video Editor |
| Content Creator | Rigging Artist |
| Art Director | VFX Artist |
| Photographer | Web Designer |
| Cinematographer | Compositor |
| Programme Producer | Game Designer |
| Sound Designer | Digital Painter |
| Public Relations | Production Designer |
| Visualizer | Illustrator |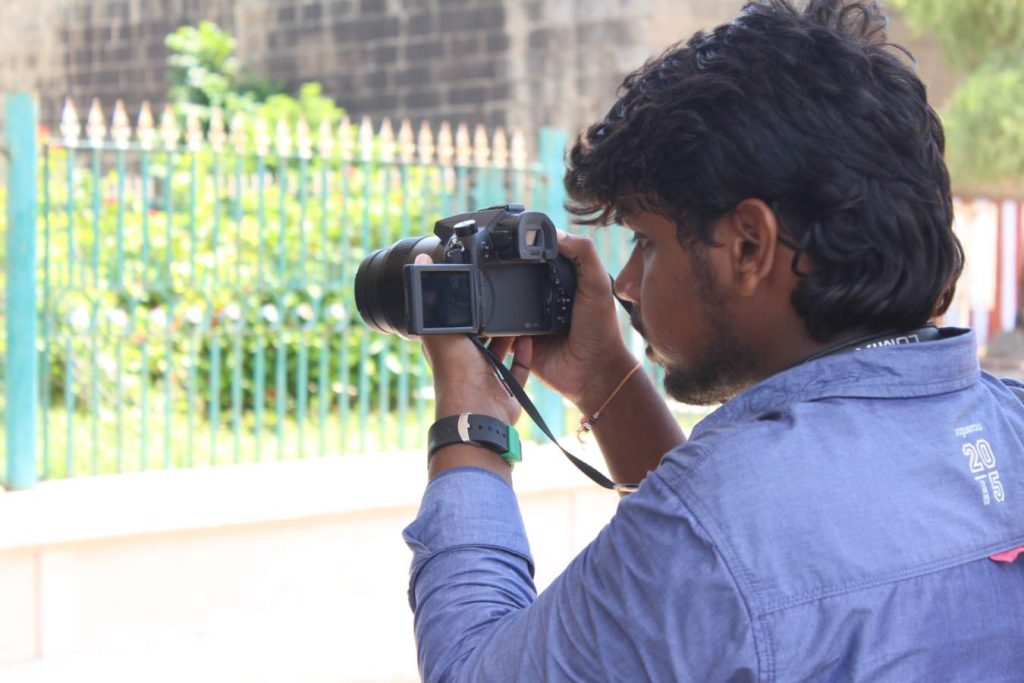 STATE-OF-THE-ART INFRASTRUCTURE
The state-of-the-art-infrastructure facilitates practical media pedagogy. The School of Media Technology & Communication is equipped with an unmatched range of production equipment and services that enable us deliver broadcast quality content for media production par excellence.
The curriculum design offers the scope for intensive practical training that help to hone the skill set of students. They are taught through lectures, workshops, expert talks, field visits, live demos, seminars, screenings, and practical activities that mold them into media professionals. The students undergo a semester-long internship that gives them a taste of real-world media scenarios and prepares them for the media landscape.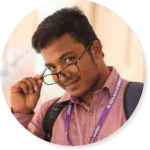 I have embarked on a new path in media studies in a disciplined manner, I have identified my passion is in Visual Effects with the support and guidance from my faculty members.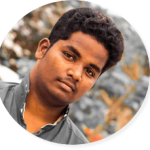 I like the friendly atmosphere here and the fact that the teachers are approachable at all times. Their way of teaching is really interesting. We are enthused by the classes. My grades have gone up as our teachers give individual attention on each student. Every project is given equal importance and we are encouraged to strive for excellence.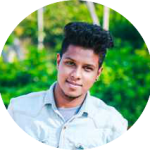 At the end of my first year, I was confident enough to produce a documentary and submit the same to International Film Festival of Kerala 2017. Though I was going to learn the nuances of film making only in the higher semesters, my department supported me in my maiden endeavor in terms of creative and technical aspects. With the constant support of the media department, my second film "Drupada" won the prize for Best Editing in an intercollegiate media fest.
Our department concentrates on educating us in a creative manner and strengthening us technically.