School of Mechanical and Construction
School of Mechanical and Construction
The School concentrates on educating its students in all aspects of Mechanical and Construction Engineering including Machinery, Automation, Manufacturing, Building Construction services, Computer-aided design, etc required for understanding the fundamentals of their domain. The School of Mechanical & Construction programmes prepares the students to be solution seekers and contribute to the varied range of Industries and markets.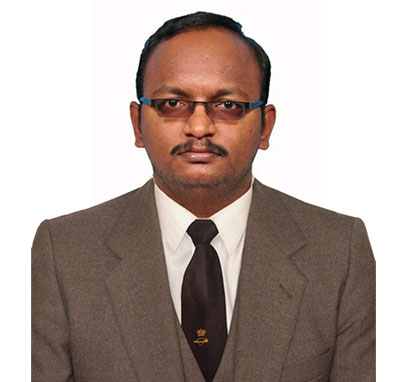 Dr. N. Lenin
Dean – School of Mechanical and Construction
The School surges on its mission to develop graduates who are nurtured to be successful in their chosen career paths, demonstrate their abilities in their core domain and effectively adapt to changing society while maintaining their highest Engineering professional and ethical standards. The activities of the School focuses on the fundamental understanding of their domain specific Engineering and Science.
 He has many research publications to his credit and is the member in the professional society ISTE.
The Prime focus is to
Impart progressive and Quality learning techniques to constitute the new wave in Mechanical and Construction Engineering.
Encourages Research and projects that contribute to active learning and constitutes strongly toward practical learning concepts
Leverage International collaborations and Industry Integration to deliver global exposure.
Students of the School consistently participate and win awards in International Events. Students & faculty work on cutting edge projects in MBDA missile system, ISRO, Ashok Leyland, Bosh etc.,