Dean Research & Development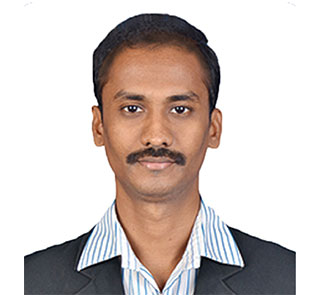 Prof. Dr. P. Chandrakumar
Dean – Research & Development
Prof. Dr. P. Chandrakumar is Dean of Research & Development and Associate Professor in the department of Mechanical Engineering, School of Mechanical & Construction, Vel Tech Rangarajan Dr. Sagunthala R&D Institute of Science and Technology. A qualified engineering professional turned to technology business incubation by chance, helping entrepreneurs for over a decade. An experience of a decade in TBI and academia. A founding team member of Vel Tech TBI, the technology business incubator at Vel Tech Chennai, and has been managing the incubator since 2010. Involved in 180+ startups incubated at Vel Tech TBI. Several of them have done excellently, most are active and running their businesses very well. Actively mentoring start-ups and innovators related to the Manufacturing domain. Prior to Vel Tech TBI has teaching experience of over 3 years in mechanical engineering.
At Vel Tech University Dr. Kumar also head of Industry Relations and instrumental in developing more than 100 plus Memorandum of Understandings with various industries, which includes large industries/MNCs /SMEs and research institutes, nurturing an eco-system of Innovation /Research/Knowledge Transfer by bringing together the industries and the Academia. Serving various boards of technology Business Incubator in India. Established an Industry consultancy cell at Vel tech and working with many industries for expert advice, facility sharing, etc.
Contact:
Prof. Dr. P. Chandrakumar,
Dean, Industry Relations and TBI
Vel Tech Rangarajan Dr.Sagunthala R&D Institute of Science and Technology
No.42, Avadi-Vel Tech Road,
Avadi, Chennai-600 062,
Tamil Nadu, India.
Contact No: +91 9600040254
Email: [email protected]