Corporate Social Responsiblity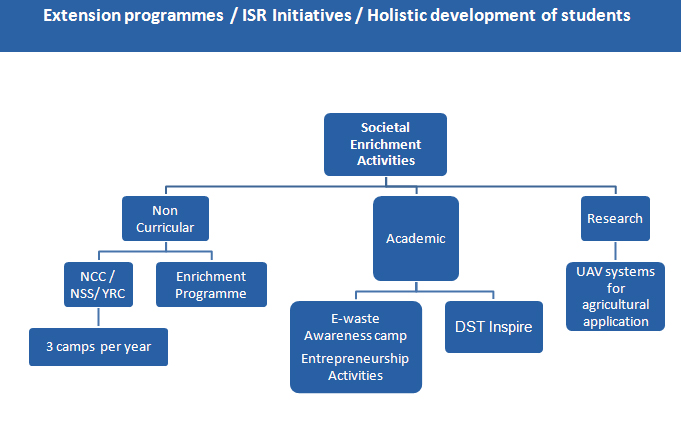 Conducting of NSS/NCC activities
Need-based extension programs (Computer training to state government officials, Entrepreneurship awareness programs for MSME units)
Women empowerment programs (Technologies + Entrepreneurship awareness)
Adopting of village for holistic development by our school of management / sustained community development.
E-Waste collection & waste management from nearby urban and semi-urban localities
Blood donation camps & serving of visually challenged people through cash support and in-kind support – recognitions at state level for the extension activities.
DST Inspire program in 2011-15
Vel Tech has taken dedicated efforts for the cause of implementing science education for thousands of urban / rural school children. Faculty from all facets of Vel Tech from Engineering / Science / Management were involved in carrying out this program on campus.