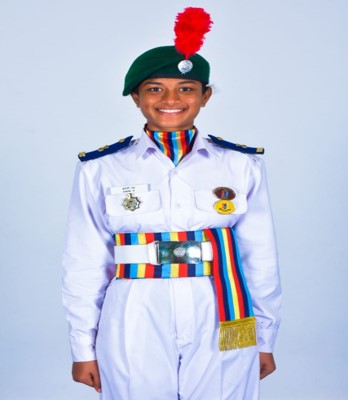 Harini Seeralan
School of Law, B.A.LLB[Hons]
I WANT TO JOIN INDIAN ARMY AS AN OFFICER!
After undergoing tough training and many selections for several months, I reached Delhi after being selected for ALL INDIA RAJPATH to march on January 26, 2022, which was the proudest incident of my life. The moment I did "Dhaine Dekh" for our Honourable President of India and Pradhan Mantri Shri Narendra Modi was mesmerizingly proud. I was a part of the Prime Minister Rally and Flag area. I felt blessed being there. I took pictures with Honourable Prime Minister along with Defence Minister and DG NCC. I had a chance to meet top officials including chief of all three Defence Forces. I interacted with respected Governor and Chief Minister of Tamil Nadu
Congratulations
Mr. Govind Kumar
(VTU 10263)
School of Computing, Department of Computer Science & Engineering
Racked up the 6th Rank @ CodeVita Season 9 – Round 1
The TCS Global Coding Contest at the All India level
Good luck.. Go forth and conquer!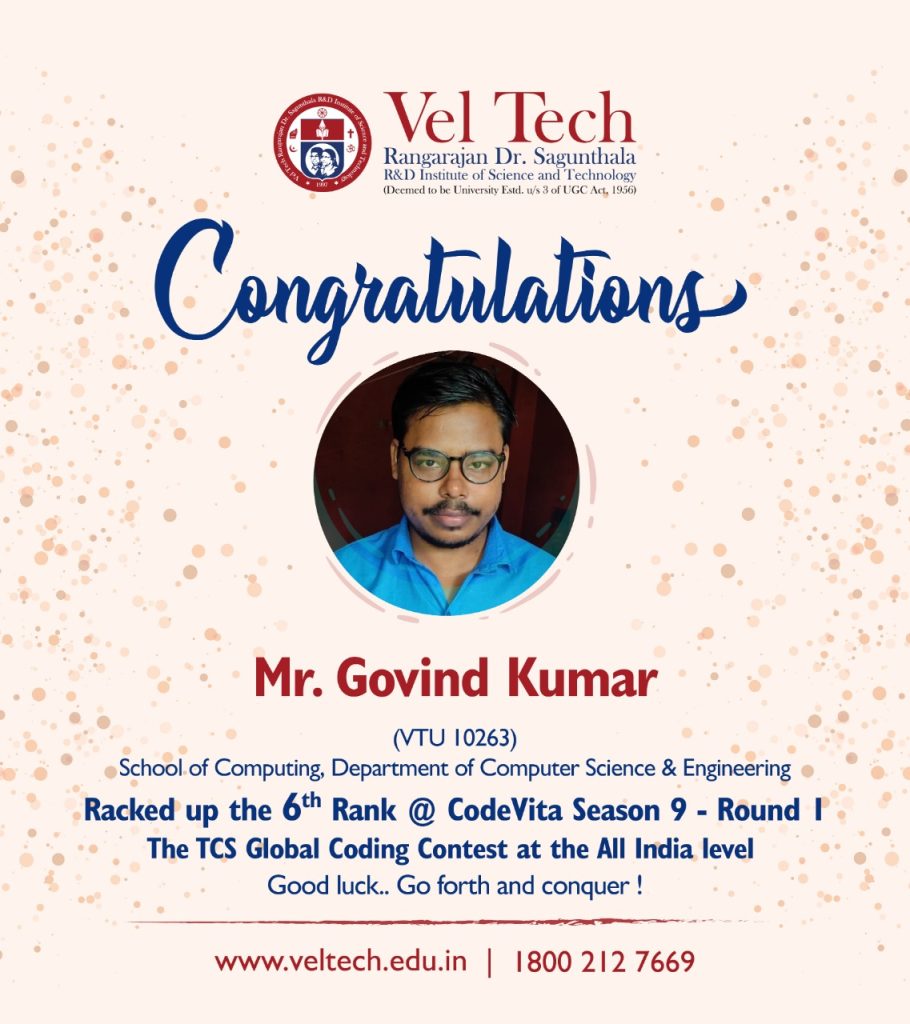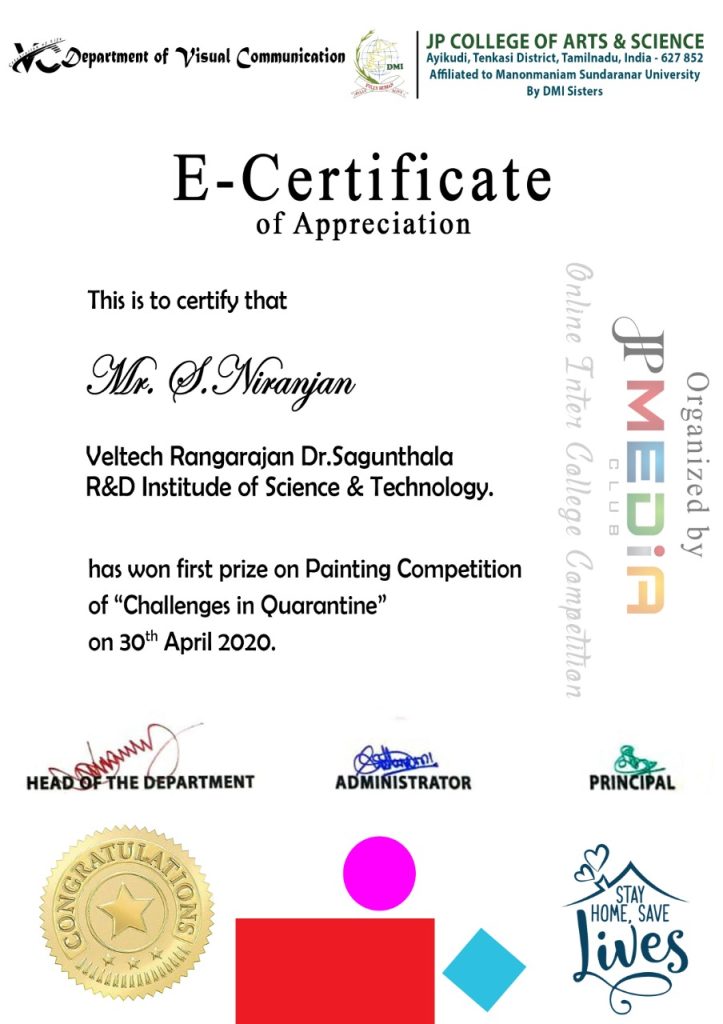 Mr. NIRANJAN
II Year B.Sc. Multimedia of Vel Tech has secured the First Prize in online inter college Painting Competition of Challenges in Quarantine on 30th April 2020.
Team MUDTRAILERZ, 25 students from the department of Automobile, ECE, Mechanical and IT have won the overall Runner-Up Title in INFI LEAGUE 2020 ATVC Championship ( Aravalli Terrain Vehicle Competition-2020)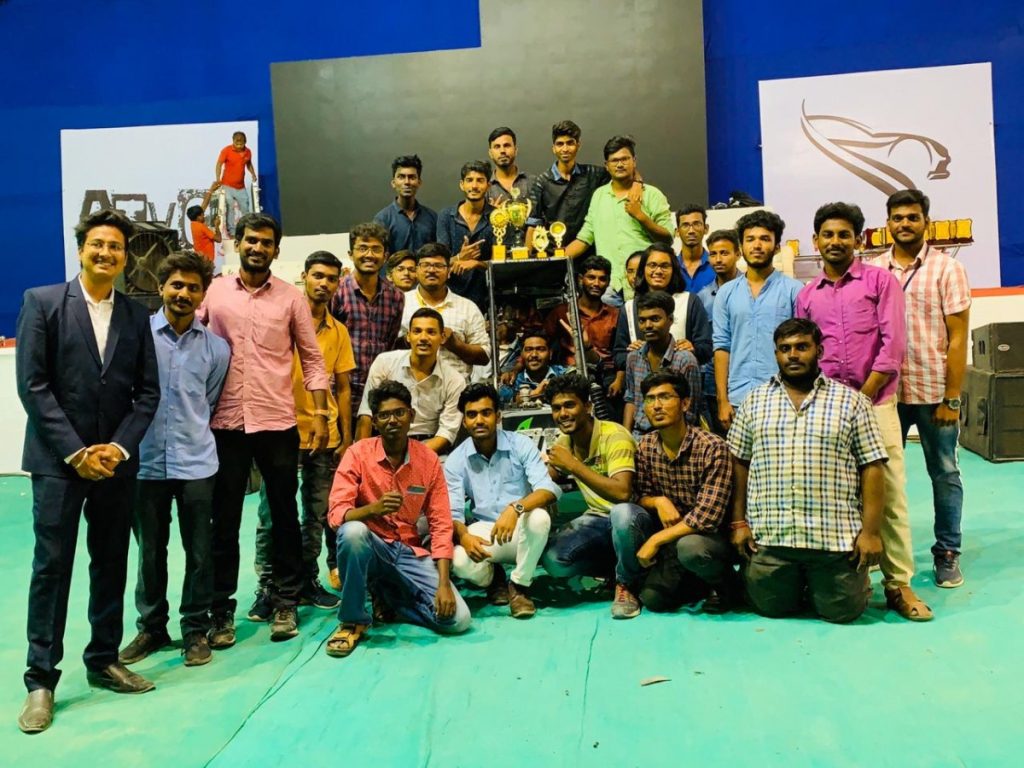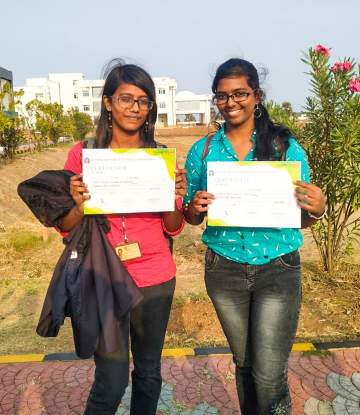 D. Banumathi IV Year and P.Bhavishya II Year
Department of Information Technology have secured the first position in paper presentation in the National Level Technical Symposium Gyanith 2020 organized by National Institute of Technology Puducherry
Mr. L Vinaya Ramachandra, Mr.V. Gopalakrishna, Mr.B Venkatai Subbaiah and Mr. R Sai Uday Kiran
3rd Year Department of Mechanical Engineering Students have secured the first position in the paper presentation at Rathinam Institutions Coimbatore.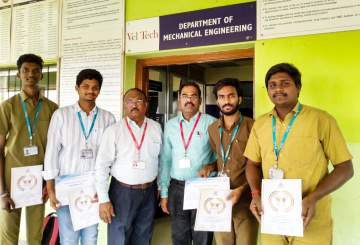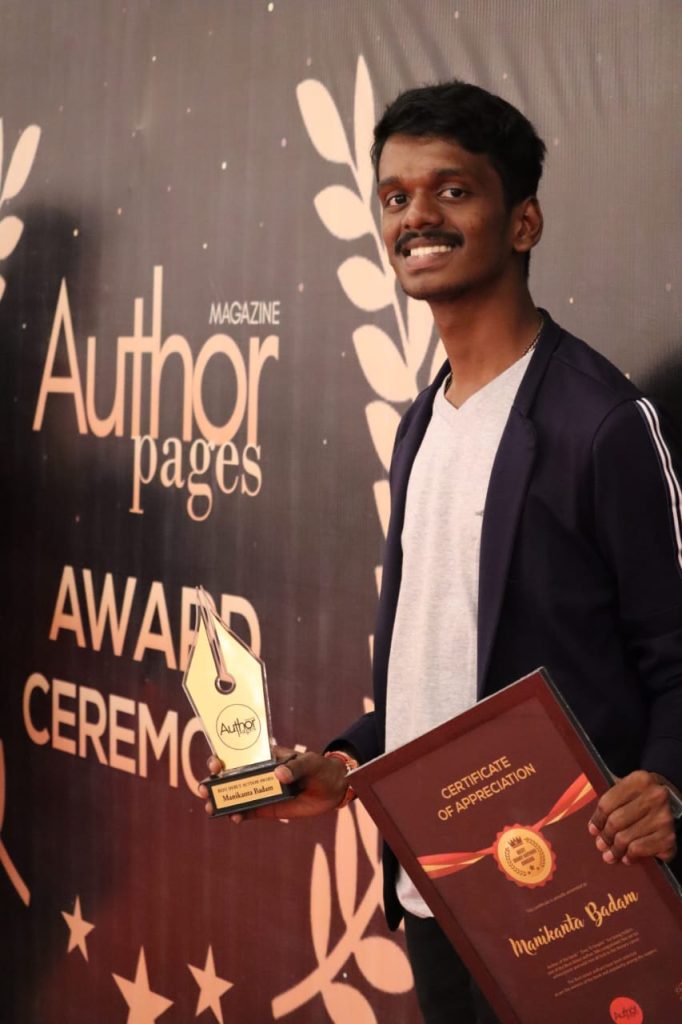 Magazine has honored Mr.Manikanta Badam with the Best Debut Author Award 2020. Manikanta Badam has authored the book Titled "Time to Inspire: The Compilation of 25 Untold Life Stories." he is currently pursuing his 3rd year ECE at Vel Tech
Team "Automophiles", have won two Awards, the BEST BUSINESS PLAN & COST Award and FUTURE Award in the event "INDIAN KARTING RACE Season 5.0 2020″, organized by ISIE (Imperial Society for Innovative Engineer) at RPM CIRCUIT, BHOPAL. Automophiles is a team of 25 students from the Department of Automobile Engineering under the mentorship of their faculty Mr. N.Murugu Nachippan.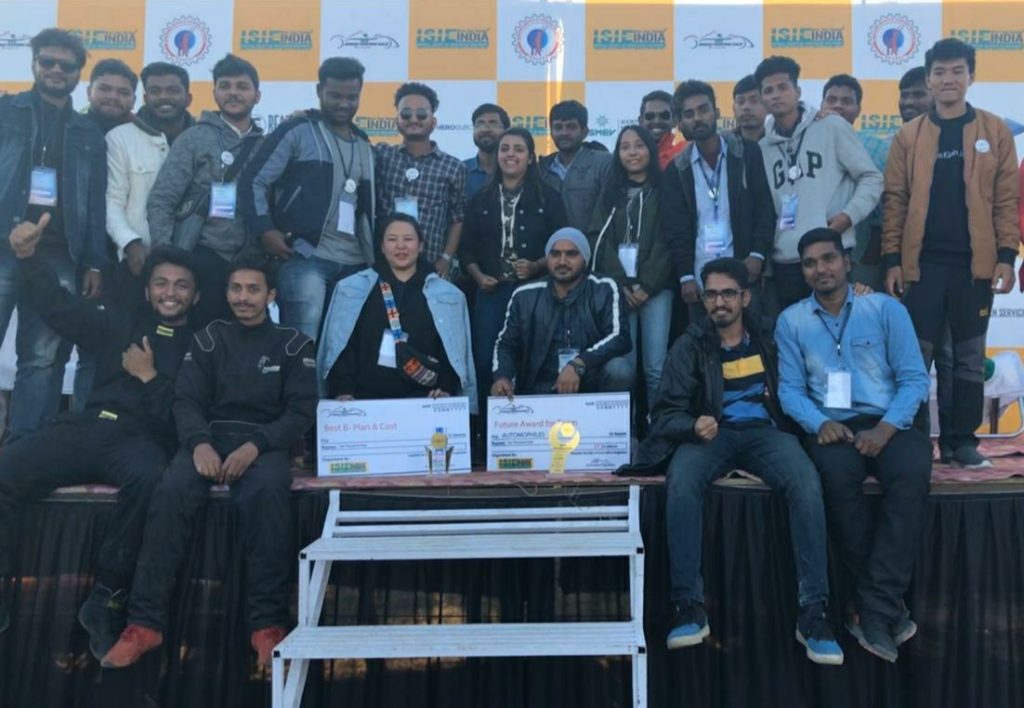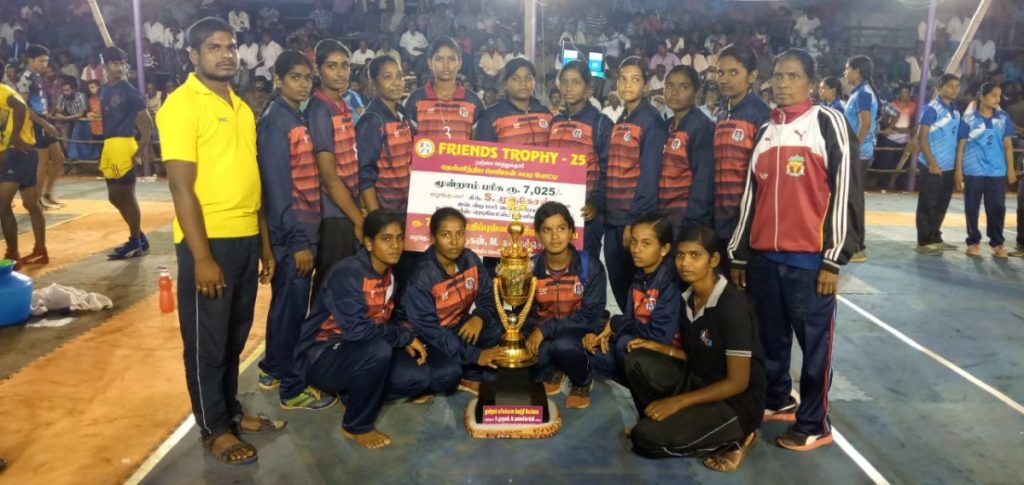 Vel Tech Kabaddi Team won third place in South Indian Kabaddi Tournament for women held at Erode in December 2019
Mr. Reetesh Tiwari, final year student of the Department of Mechanical Engineering has been selected for Research Internship Program in IROAST Kumamoto University, Japan in December 2019.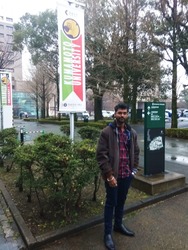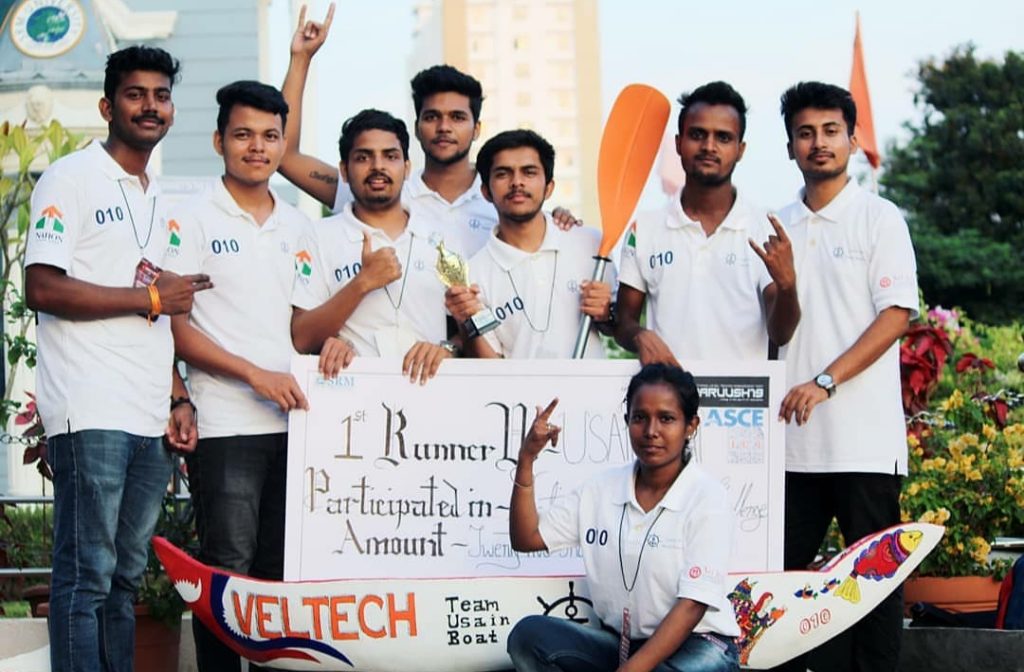 Team of 8 Civil Engineering department students under the mentorship of their faculty Mr. M. Bharath, won 2nd place in "National level Concrete Canoe Competition" in October 2019.
Mr. Sathya Narayanan, second year student from School of Media Technology & Communication, won the "Special Jury Award" in Photography Competition conducted by MAGX' 19, Organized by Department of Multimedia at Vellore Institute of Technology in August 2019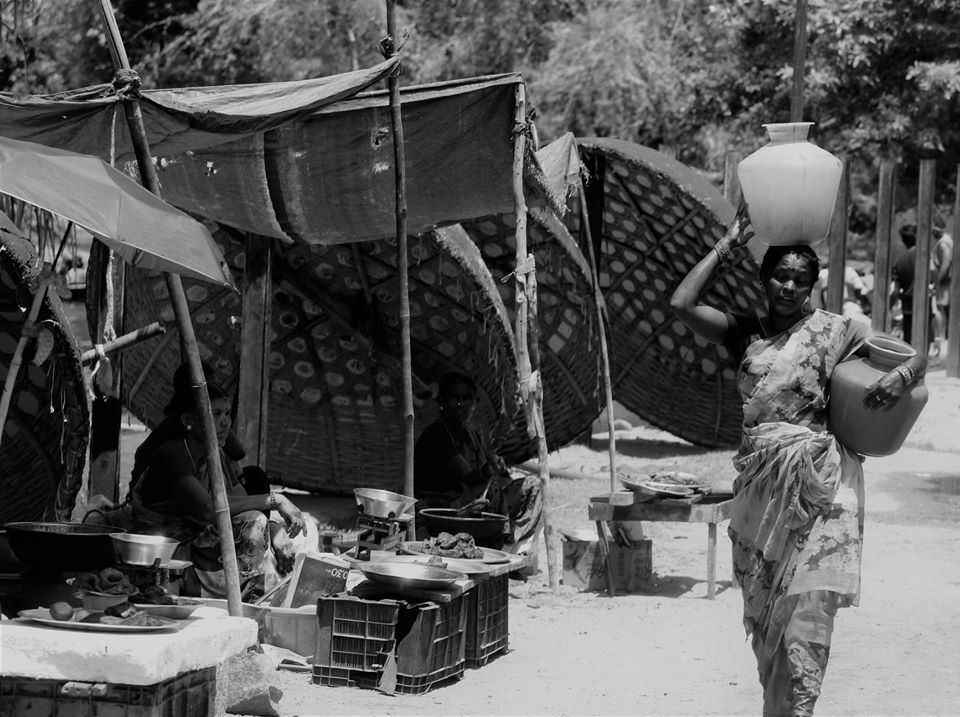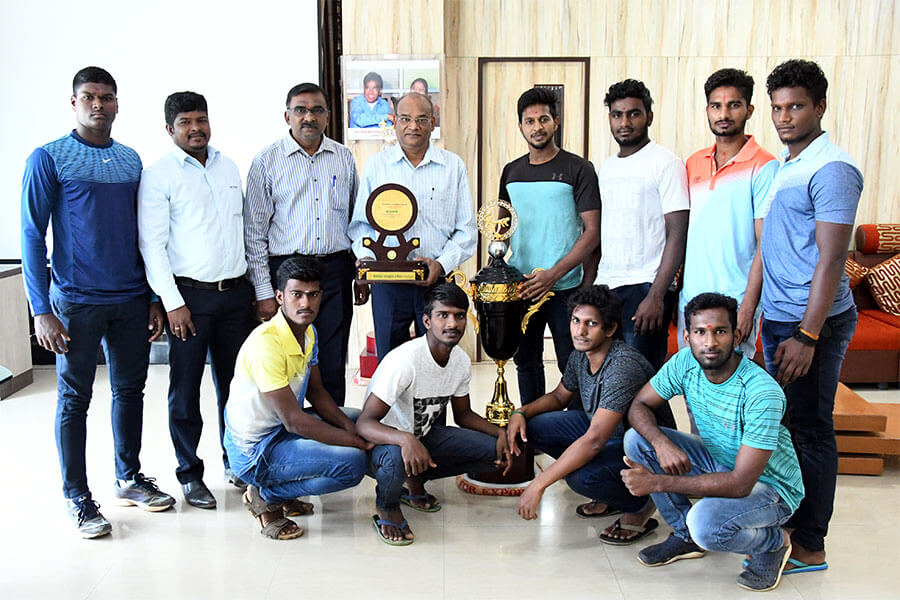 Vel Tech Kabaddi Team won 4th Place in STATE LEVAL KABADDI TOURNAMENT held at Erode on 27th and 28th July 2019
Champion of Champions 2019
Vel Tech Students participated in the event "Champion of Champions" 2019 organized by APSSDC-Govt. of AP and ISIE (Imperial Society for Innovative Engineer) at KL University, Vijayawada during 22nd February to 25th February, 2019.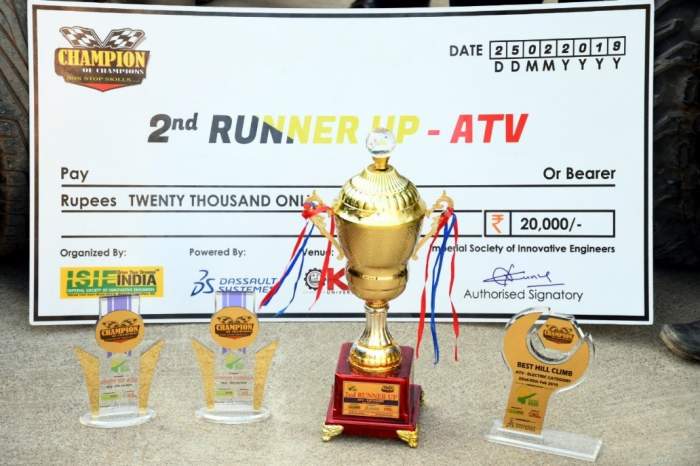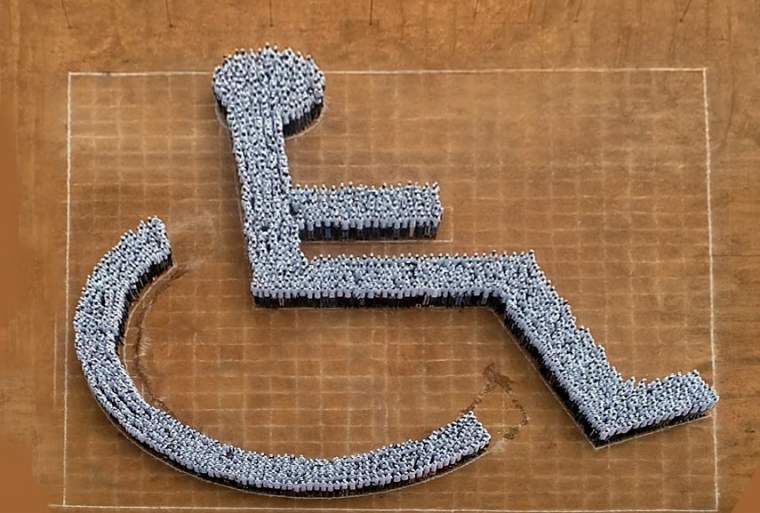 Students of CSE create a new Guinness World Record
The Largest Human Image of a Wheelchair accessibility symbol created by 1550 CSE department students of Vel Tech Rangarajan Dr. Sagunthala R&D Institute of Science and Technology and Raindrops (both India) in Avadi, TamilNadu, India on 3rd December 2018